Activities & Training sessions conducted or organized by Library Staff
Workshop on "Mendeley and Research Process"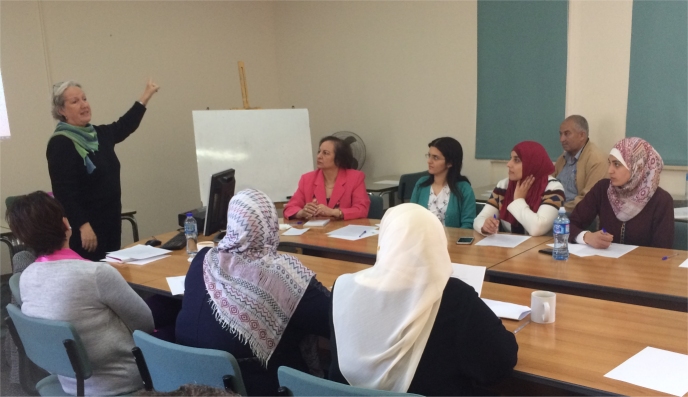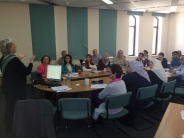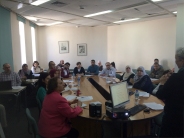 The library held a workshop entitled "Mendeley and Research Process" presented by Claudia Dold, a qualified librarian from the University of Florida, the workshop attended by a number of professors and researchers and a number of library staff in addition to a number of students of the master's and doctorate.





Open Day 2018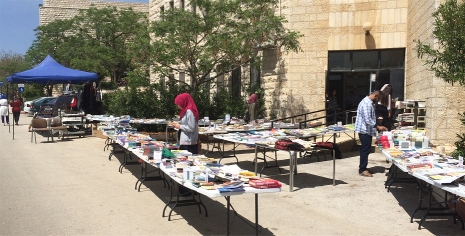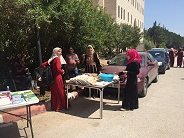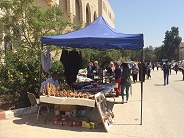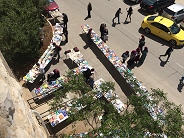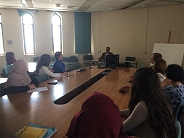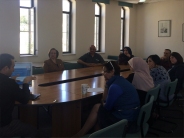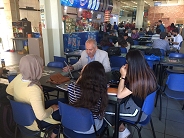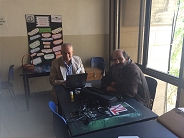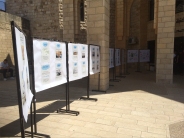 The library held its third open day, "Together We Read and Grow", on 2-3/4/2018, which included a book fair, a corner of the Palestinian heritage and a corner for the presentation of popular Palestinian food. It also included three workshops and a presentation of the stages of development of the library in a way that attracted the attention of passers-by.


Training Sessions Attended by Library Staff









In the period from 10 to 14 November, 2015 The Library director Mrs Diana Sayej participated in eIFL board meeting for electronic resources ,in addition to the annual meeting for eIFL coordinators as the coordinator for Palestine and headed one of the sessions titled " Training of librarians and library users on the use of electronic resources".



On 2-11-2015, Taghreed Shihada the head of Collection Development Department has participated in the twenty sixth conference of Arab Union for Libraries and Information in Amman-Jordan.



In the period from 9 to 10 September, 2015 Mr. Asad Tom participated in the Fourteenth Conference for Jordanian Librarians titled "Information Industry: the Current and Future Challenges " which was held in philadelphia University- Amman-Jordan.


Top of page
Last visits:
A delegation from Norway Visited the library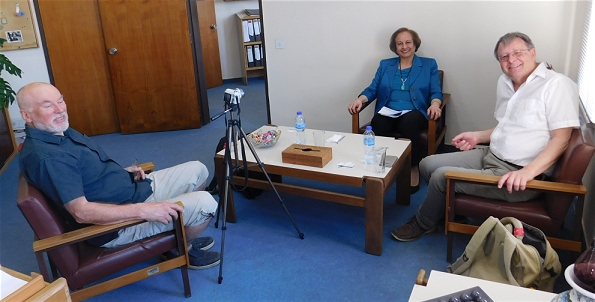 On April 20, 2016 Mr. Frode Baken the Director of Telemark University library and Mr. Eirik Gaare the IT Librarian of Akershus County Library visited the library and interviewed Mrs. Diana Sayej Naser the Library Director in regard to her achievements being active locally and worldwide in an attempt to publish them in the number one Norwegian library journal next fall to highlight the most popular librarians in Palestine.


Top of page




















Forthcoming Visits:













Top of page