How to Access Virtual Private Network (sslvpn.birzeit)
for users from outside the university:
1- Open the browser (IE or Firefox), and type the following address: http://sslvpn.birzeit.edu
2- Then the following screen will appear: <![if !vml]>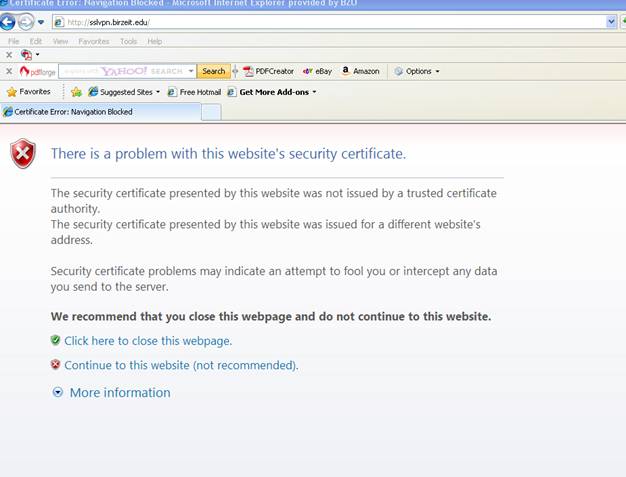 <![endif]>
3- Choose the second option called: Continue to this website (not recommended).
4- After that the following screen will appear: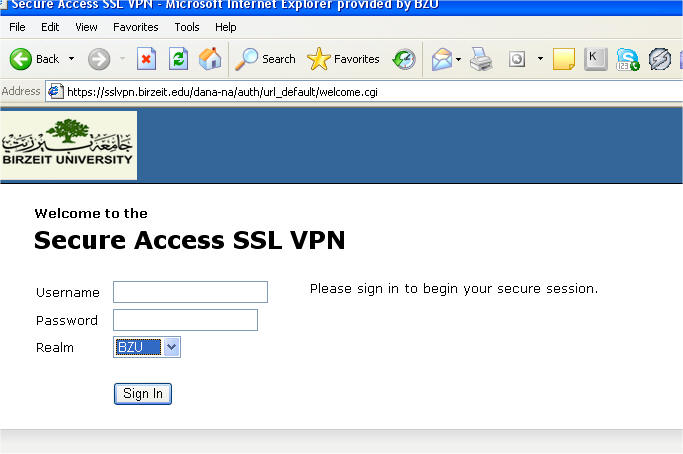 5- Write down your username and password (the same you use for your e-mail exclude the "@birzeit.edu" part) for employee.
For students use your Ritaj login information
Employee choose BZU and Students choose STBZU
6- After that you Click "Sign In"
7- Then the following message appears (for the first time):
<![if !vml]>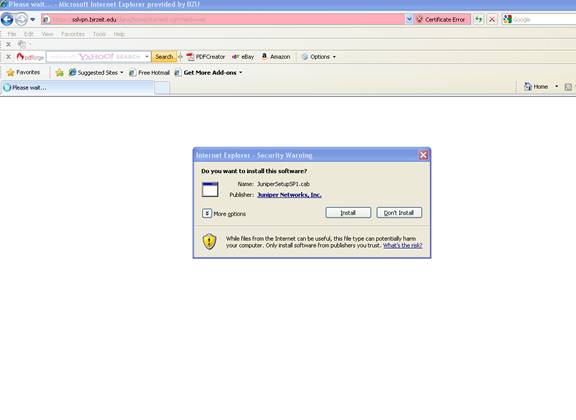 <![endif]>
8- (For the first time )Chose Install, then wait for a while until the software is installed (this might take a few minutes).
9- At last you are inside the VPN site and you could use it.<![if !vml]>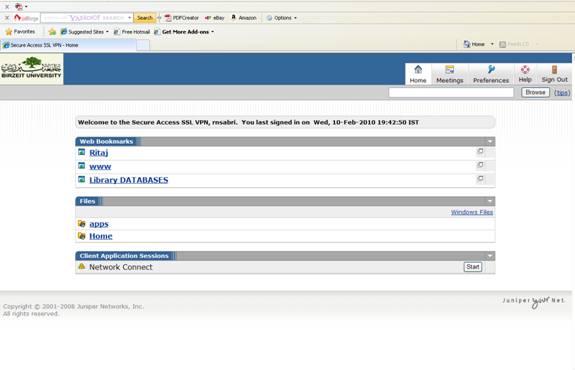 <![endif]>